Auto Repair Services in Danville, PA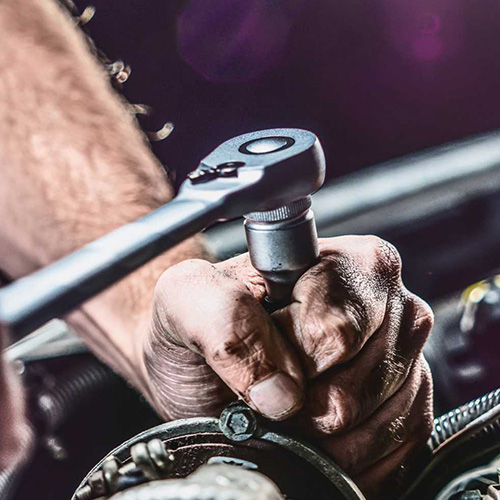 Harvey's Automotive Technologies is proud of our reputation as a trusted auto repair shop in Danville, PA. We believe in delivering personalized solutions for vehicles, to keep them running reliably for as long as possible. Whether it's preventive auto maintenance services, brake repair or general diagnostics, we'll make sure you get the service you deserve. Plus, you're always dealing directly with the owner. He'll keep you in the know about your vehicle and its needs.
Vehicle Diagnostics
Over the years, we've found the best way to deliver accurate, lasting auto repair services is to figure out exactly what we're dealing with. We use state-of-the-art diagnostic software to pull codes and run tests on your vehicle, to get to the bottom of issues quicker. Whether it's your check engine light or a mystery noise, we'll use smart tools to fix it right.
Computer diagnostics
Engine diagnostics
Preventive and Routine Auto Maintenance Services
Preventive auto maintenance services are the best thing you can do for your vehicle. Bring it in for an oil change, fluid flush, filter replacement and any other routine services dictated by your owners' manual. We'll pay special care to your vehicle, delivering routine services that keep it on the road and chugging along nicely.
Air filter replacement
Brake repairs
Belts and hoses
Cooling system flush
Filter changes
Light replacement
Oil change
Seasonal auto maintenance
State inspections
Transmission fluid flush
Auto Repair Shop Services
You won't get far in a vehicle that's not running efficiently. When your car is giving off strange noises or smells, or behaving oddly on the road, waste no time in calling us to schedule auto repair services. Our capabilities extend from top to bottom, bumper to bumper! It's why drivers in Danville and Mausdale, PA trust our auto repair shop for vehicle repairs, no matter what the issue is. From suspension and electrical troubles to radiator or engine issues, rest assured we'll set things right, no matter the make or model.
A/C and Heating
Battery replacement
Clutch replacement
Electrical diagnostics and repairs
Fluid flush exchange
Front end alignments
Fuel air induction cleaning
Fuel injection
Power steering
Radiator and engine cooling
Suspension work
Timing belts
Tires
Wiper systems
Keep Your Car Running Right
Contact us at Harvey's Automotive Technologies today at 570-275-3299 for more information about our brake repairs and other capabilities or to schedule auto repair services for your vehicle. We'll be glad to provide estimates and a scope of work after a quick inspection of your vehicle.